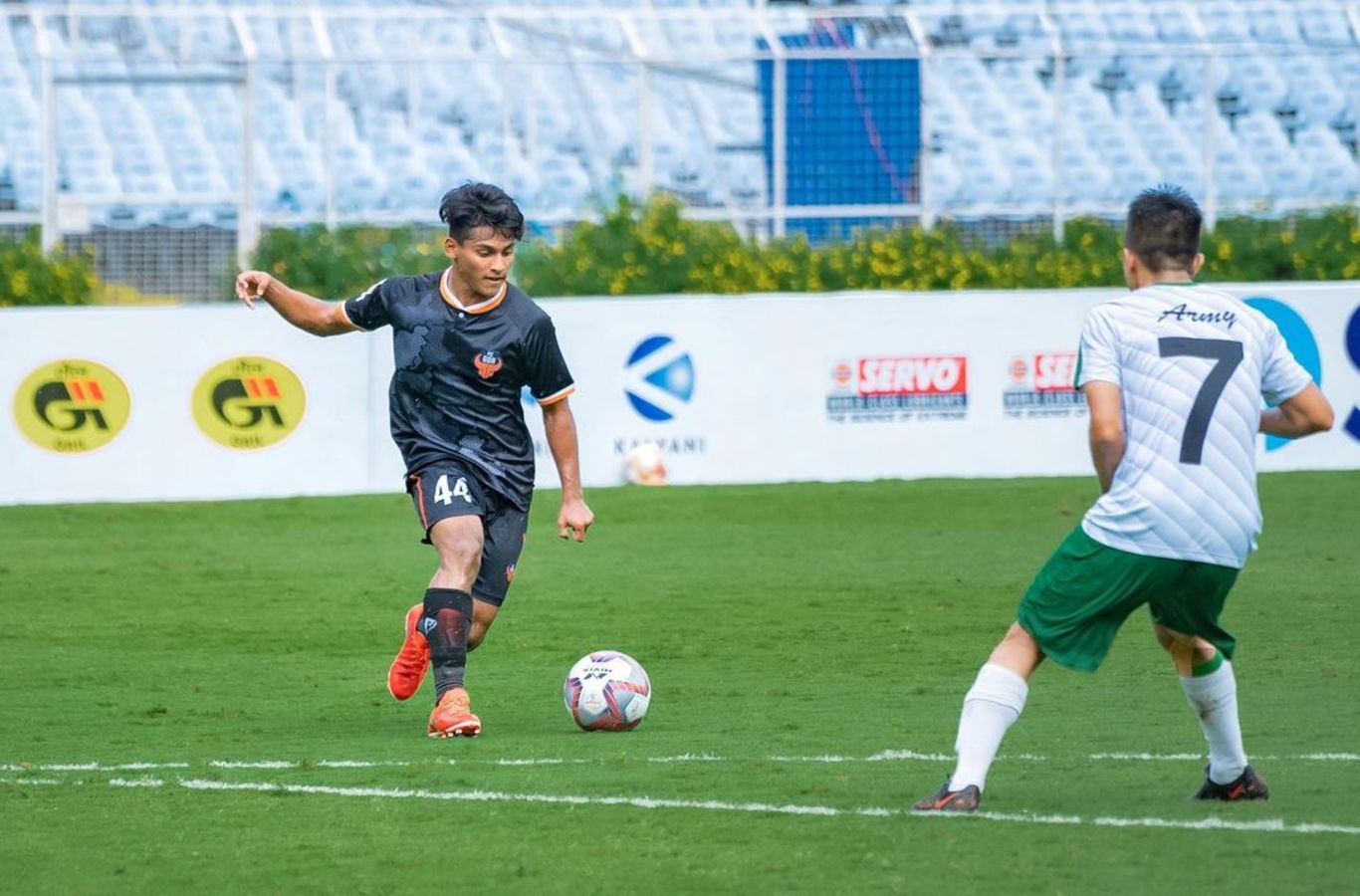 Just like the Indian Premier League (IPL), the Indian Super League (ISL) has proved to be the proving ground for many young footballers to showcase their talent and help them develop and reach their full potential. The next season is upon us with 7 Indians featuring in every starting XI this season so, here are 5 youngsters that you should keep an eye on this season:
1. Hoabam Tomba Singh (18) – SC East Bengal
View this post on Instagram
Hoabam Tomba Singh has been part of the SC East Bengal academy team since the start of 2020 and made his debut for the club at just 17 in a 1-1 draw against Kerala Blasters. Since then the youngster has had four starts and the rule of playing just 4 foreign players gives him more game-time and chances to prove himself. He is someone with great potential with the ability to control the midfield and provide support to the wingers. Singh has the potential to be the next big thing for East Bengal this season and is someone you should look out for.
2. Rohit Danu (19) – Hyderabad FC
View this post on Instagram
Hyderabad FC have made their name in the ISL for nurturing young talent and 19-year old Rohit Danu is one of them. Danu started his career with Indian Arrows and made his move to the ISL side in 2020 at the age of 16. Meanwhile, he was also a part of the U-17 World Cup squad for India but pulled out due to an ankle injury. Since joining Hyderabad FC on a 3-year deal, Danu has played 5 matches in which he came in as a substitute. Those 5 games were enough to showcase his dribbling skills and is known to be a very mature player for his age. This season, he's expected to start for HFC as a regular and contribute more on the pitch.
3. Vikram Pratap Singh (19) – Mumbai City FC
View this post on Instagram
Last year, Champions Mumbai City FC signed Vikram Pratap Singh from the Indian Arrows on a three-year contract with an option to extend it. Singh's natural position is to play as a right-winger, but he can be effective in multiple forward positions and has a lot of potential to become a strong force in Mumbai's forward line. Last season Vikram made 10 appearances coming off the bench but under the management of new coach Des Buckingham he has been performing notably with the Indian U-23 squad and looks ready to make an impact in the 8th edition of the ISL.
4. Akash Mishra (19) – Hyderabad FC
View this post on Instagram
There is no surprise in seeing another Hyderbad FC player on this list. Akash Mishra is a 19-year-old left-back who started his football career in Germany before getting called up for the Indian Arrows when he returned to India. In 2020, he signed for HFC on a three-year deal and has soon become a regular starter for the side, starting in all 20 games. His ability to provide support down the left-back makes him a versatile left-back in the league with an average cross accuracy of 76%. After a brilliant season last year, Mishra was called up for the Indian U-23 squad and is in a strong position to be a starter for the Indian Senior Team.
5. Muhammed Nemil (19) – FC Goa
View this post on Instagram
19-year-old Muhammed Nemil is a very skillful player who made his way through the Reliance Foundation Young Champs. During his three-year stint with the football club, he scored 45 goals and provided 31 assists, and has turned into a top talent. In 2020, he signed for FC Goa but was sent to FE Grana on a season-long loan. After his brilliant loan spell with FE Grana, he finally made his debut for FC Goa in the Durand Cup and scored a screamer on his debut to become a fan favourite within no time. Muhammed Nemil will be a strong contender for the emerging player award this year if he becomes a starter in Juan Fernando's side.