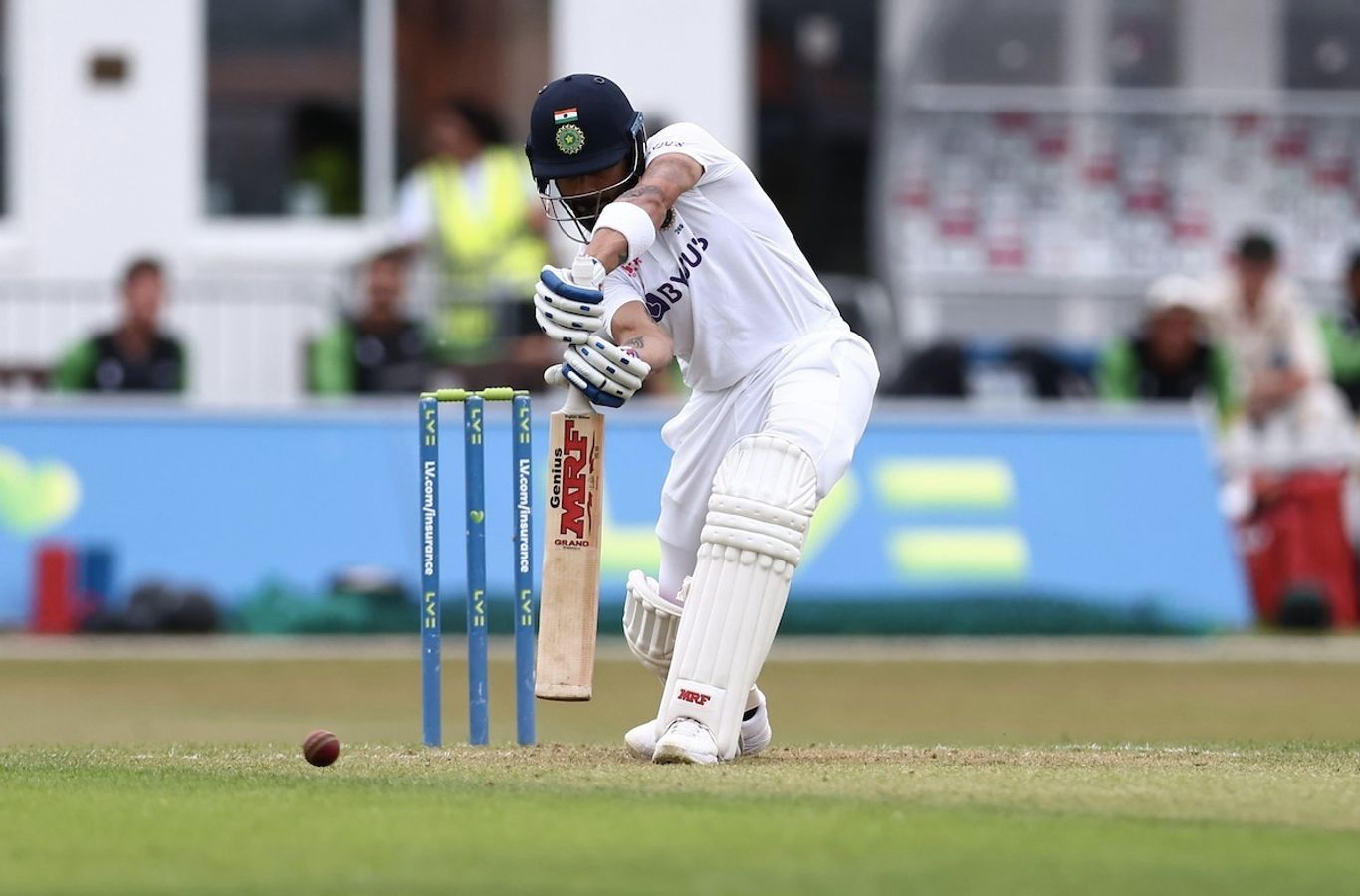 India take on England in the epic finale of the five-match Test series at Edgbaston, and our man to watch for this high-stakes encounter is India's talisman Virat Kohli.
With no KL Rahul in the side and Rohit Sharma a doubt after testing positive for Covid, Virat Kohli has to step up to the plate as the senior batter in the side. Due to the various absences, the Men in Blue are likely to field an inexperienced batting line-up at Edgbaston that includes Shubman Gill, Shreyas Iyer, Hanuma Vihari, and Mayank Agarwal. The four right-handers have played just two Tests in England between them, and a lot of the onus will be on Kohli to use his experience to hold the batting line-up together.
Virat has not had a great time in Test cricket of late, averaging just 28 since 2020 and failing to score a single century since October 2019. However, despite his recent lean patch, the number four looked in great touch in India's warmup game against Leicestershire, where he scored 100 runs across both innings.
Moreover, since that disastrous 2014 tour, Kohli averages 44 in England with two centuries and five fifties, and the 33-year-old has adapted his technique to deal with the swinging conditions against the Dukes' ball.
Having already helped India win a Test series in Australia, West Indies, and Sri Lanka, winning the fifth Test at Edgbaston will add another string to Kohli's bow as captain, and if anyone can lead India over the line and help them win their first Test series on British shores in 15 years, it is King Kohli.
[Featured Image Credit: Indian Cricket Team]