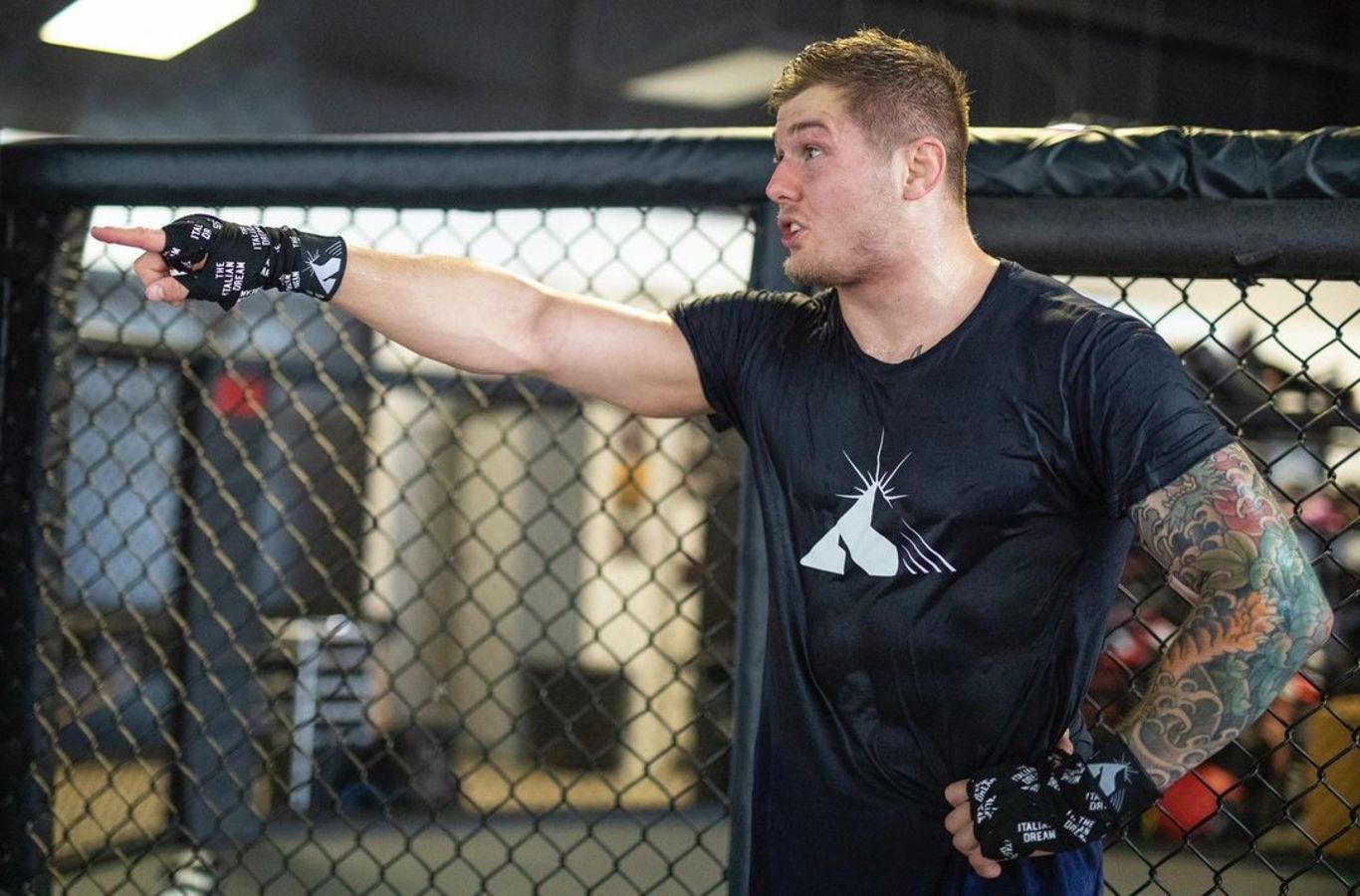 Highlight
Marvin Vettori believes that he could finish off Adesanya in the rematch at UFC 263 to get his hands on the UFC Middleweight Championship.
Marvin Vettori earned his title shot after defeating Kevin Holland on a unanimous decision at UFC on ABC with the judges scoring 50-44 on all cards. As for Israel Adesanya, he will step into the octagon three months after losing a title opportunity to UFC's Light Heavyweight champion Jan Blachowicz at UFC 259. This bout marked Adesanya's first defeat in his professional career and also dropped him down to fourth in UFC's pound-for-pound rankings.
View this post on Instagram
The last time Israel Adesanya and Marvin Vettori were inside the Octagon together, it was a treat for every UFC fan out there. The Last Stylebender won that match on split-decision which was quite close, with Vettori landing just seven strikes less of Adesanya while also completing two takedowns on the New Zealander. We witnessed The Italian Dream rely more on the clinch and takedowns but Adesanya found his way out of the clinch every time and landed some big punches on Vettori.
With Vettori landing the only two takedowns last time out, we are likely to see him taking things to the canvas in the rematch as well, just like he did against Kevin Holland by completing a total of 11 takedowns. But, things are not just focused on the wrestling, it also depends on how aggressive Vettori is when he is on top and whether Adesanya would be able to defend his takedowns.
View this post on Instagram
All things aside, Vettori believes that he can finish Adesanya once and for all. In one of his interviews, he said, "I want to finish this guy, man. I really want to finish this guy Israel, and like to leave no doubt, and I think I can. But if not, you know, he's solid. His fighting is solid. He's slippery, he's able to get away from positions. So if not, I'll just beat him every round. I can't let any round get close. I'll bring the fight, for sure."
With UFC 263 just a week away, only time will tell whether we'll have a new middleweight champion.
[Image Credit: Marvin Vettori]