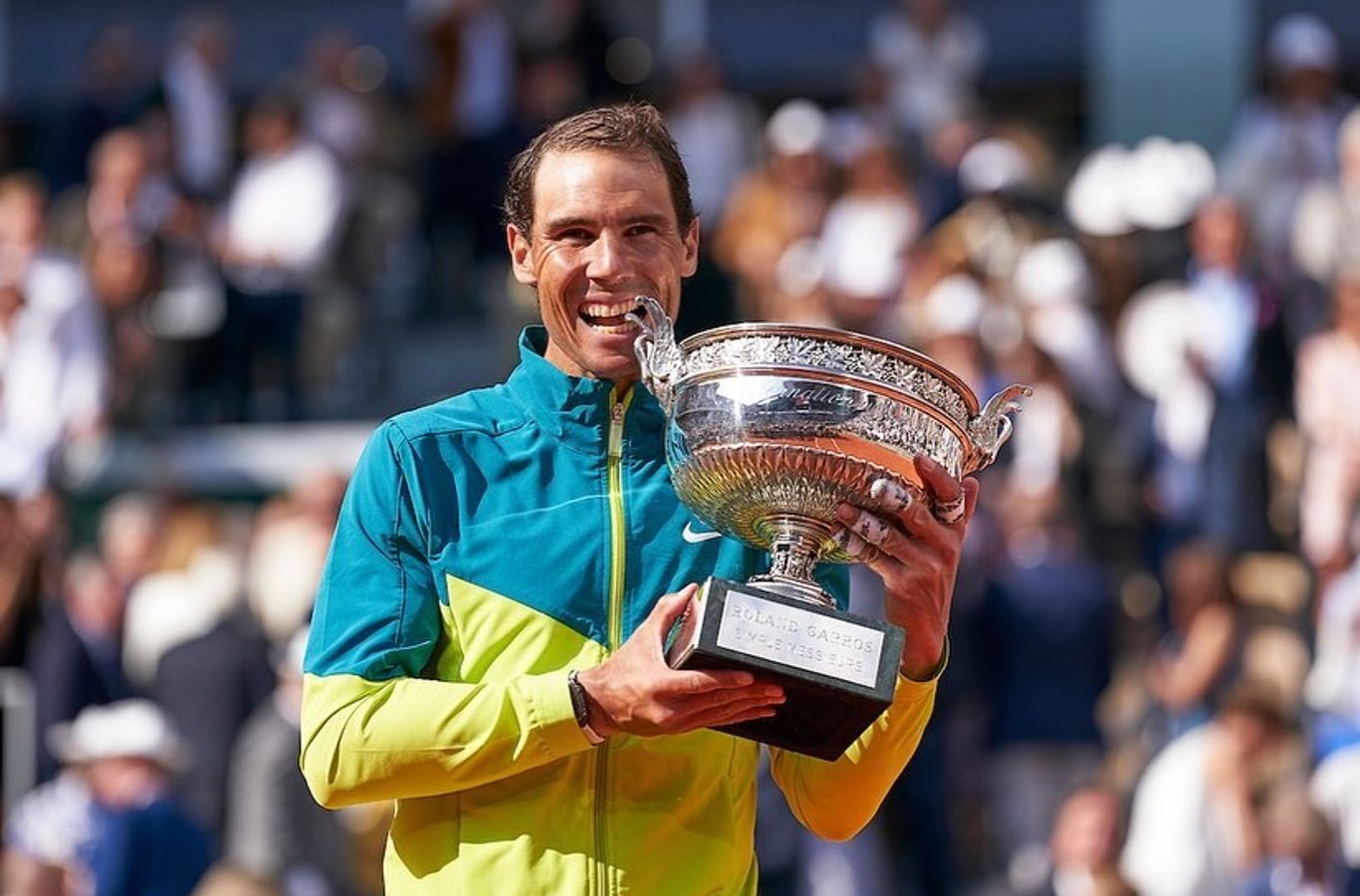 INEVITABLE.
That's the only word that can be used to describe Rafael Nadal at Roland Garros. The Spaniard reclaimed his throne as the King of Clay at the 2022 French Open with his dominant straight-set victory over world number eight Casper Ruud in the final. Nadal beat the Norwegian 6-3, 6-3, 6-0 to secure a record-extending and eye-watering 14th French Open title, adding another glorious chapter to his storied legacy on the red clay in Paris.
View this post on Instagram
With this victory, Nadal became the oldest player to win the French Open at age 36 while also improving his jaw-dropping record at Roland Garros to 112 wins and just three losses. More significantly, Nadal's win at the 2022 French Open saw him clinch a record 22nd Grand Slam title, pushing him two clear of Novak Djokovic and Roger Federer on the all-time list.
Road to Glory
What makes Nadal's victory even more impressive at the 2022 French Open is that he became just the third male player in the Open Era to beat four top-ten opponents on his way to a major title. The Spaniard was at his dominant best throughout the two weeks in Paris, gradually raising his level in the pivotal moments to cement his legacy as the greatest to ever do it.
Nadal defeated world number nine Felix Auger Aliassime in a five-set fourth-round epic before edging past his biggest adversary and world number one Novak Djokovic in another Chatrier classic in the quarter-finals. Nadal then beat the third seed Alexander Zverev in slightly fortunate circumstances in the semi-final – with the German forced to retire towards the end of the second set due to injury – before cruising past Casper Ruud in style in the final.
View this post on Instagram
17 years after winning his first French Open and major's title at age 19, Nadal continued to defy time and injuries to add a 14th string to a bow, continuing his excellent form in 2022 to win the first two Grand Slams of the season for the first time in his career.
Nadal's future?
Nadal has been tight-lipped on the condition of his chronic foot injury throughout the two weeks in Paris. However, after winning the title on Sunday, the 22-time Grand Slam champion revealed that he took anesthetic injections in two nerves in his foot to compete at Roland Garros. 
The injections were designed to numb the pain and put his foot to sleep, allowing him to compete at the highest level without discomfort, although there are higher chances of rolling an ankle or picking up another injury. The Spaniard stated that he will not be taking a similar high-risk procedure to compete in Wimbledon in a few weeks and will instead look for other treatments to find a solution to his foot problem (Muller-Weiss Syndrome).
While it's clear Nadal's days of stepping foot on a Tennis court at Grand Slams are numbered, matches like Sunday in Paris should be cherished. Nadal has redefined the nature of success in the sport, stretching the boundaries of what is possible on a court and dominating opponents with unrelenting authority despite edging towards the twilight of his career.
[Featured Image Credit: Rafael Nadal]