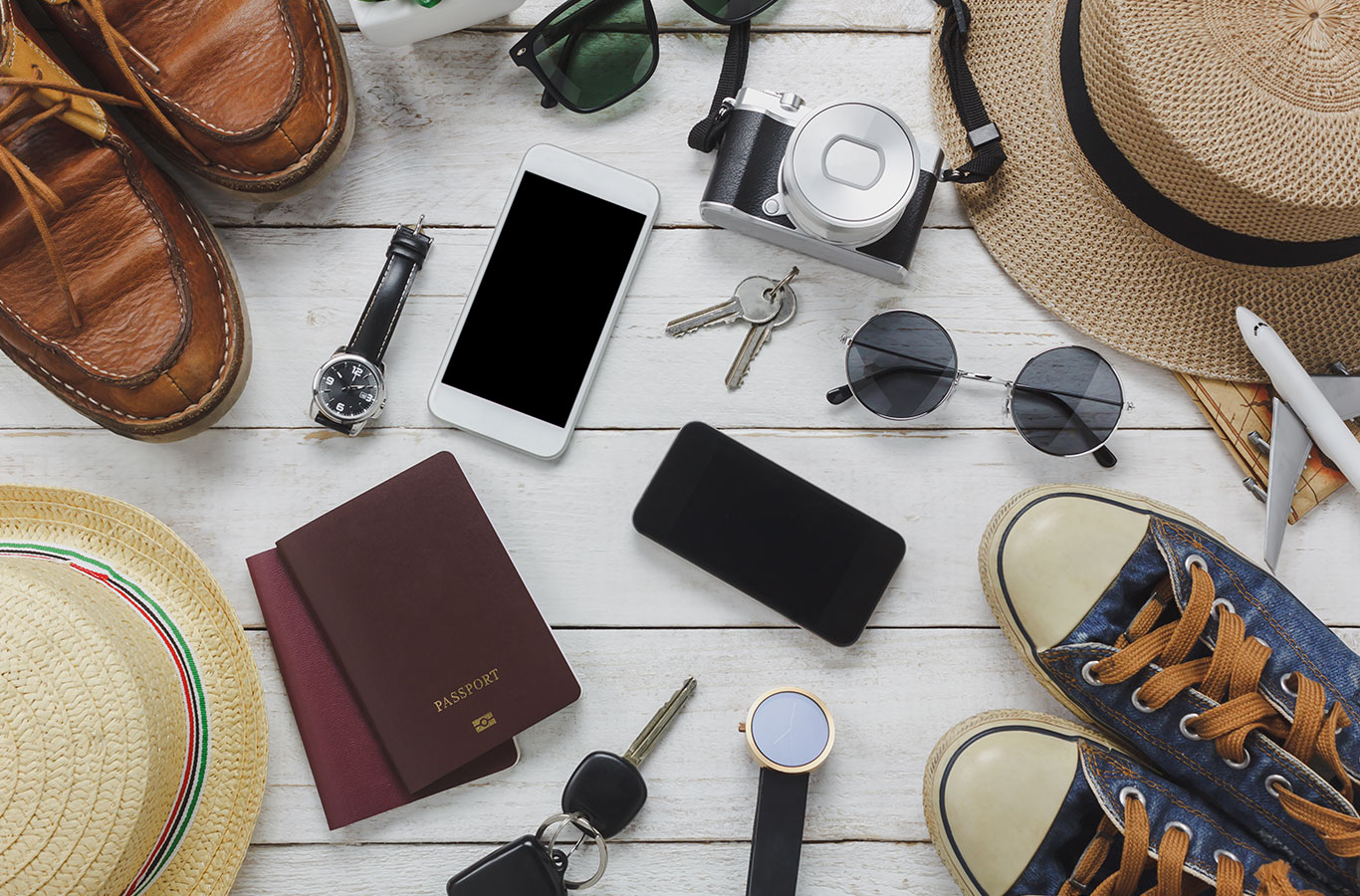 Highlight
Must-Have Accessories for 2021!
Dress up even if you have nowhere to go! Take a leaf out of Mumbai-based celebrity stylist Divyak D'Souza's stylebook: "I like the idea of a small, practical, and effective wardrobe. Investing in versatile classics, and then styling them appropriately depending on the mood/ weather/occasion is my approach to dressing up." Keeping this in mind, here's our round-up of seven essential accessories for 2021.
1. A pair of leather tan lace-ups: The go-to pair for your formal or semi-formal look. Or simply to dress up an evening suit. Make sure to buy yourself a great-quality leather/vegan leather Oxford or Derby shoes that fit you just right.
2. Bag it: With Covid-19 vaccines becoming a reality, life may crawl back to some sort of normalcy in the coming months. As more and more businesses start to reopen, you'll need to transition from WFH to back-at-office. Take notes from Indiana Jones-style files and get yourself a small sling-bag or a satchel/cross-body one. The size of the bag is dependent on the number of gadgets and other stuff you need to carry.
View this post on Instagram


Tip: To make a statement, the trick is in wearing it high up on the waist than have it flopping down below. Else, get an updated version of a regular backpack—with embossed prints. P.S.Fanny packs are still a thing guys. If you're cool enough, you can slide it over your chest just like models on runways; just make sure you buy a fab looking one
3. Wayfarer: The seasons may change. Styles may come and go, but there's nothing quite like a fabulous pair of Wayfarer, which guarantees enhanced levels of coolness!
View this post on Instagram
4. A smart leather-strap watch: While we know people are swapping watches for smartwatches or fitness trackers, we at Man's Life believe that a quality timepiece is an essential accessory. Apart from telling you the time, it also makes a statement about your personal style and stature. Invest in a great leather strap watch to instantly lift your lookup by a few notches.
View this post on Instagram
5. Up that sneaker game: Nothing screams casual chic than a low-top sneaker in white/black or a bold red. White low-tops are perfect when styled with black jeans for a monochromatic look.
6. Bracelets: It's never too late to start wearing bracelets. Men's bracelets have been one of the top trends in accessories for a while and it will continue to be so in 2021 as well. If your style is more formal, opt for a luxurious metallic band, as metallic statement jewellery is a big trend this season. If your wardrobe has more casuals than formals, stock up with more laid-back ones. A caveat: It's best to never wear them on both hands.
7. Belts: A reversible leather Dress Belt in brown and black is the ultimate formal accessory for your waistline's ideal for the 'I-mean-business' look. Choose a more relaxed distressed leather belt in a fun shade or a skinny one for weekend escapades.
8. The Mask: As annoying as it sounds, the face mask isn't going away anytime soon. Now, even designers are putting their own spin from coordinating materials to complete a look to adding slogans, fun prints and chains.
Think of accessories as a right-of-passage to a trendier 2021, and start ticking off things from this list. These will help you dress up even a basic tee and denim pairing through the seasons. Here's to a fashionable 2021!
[Header Image Credit: Shutterstock]