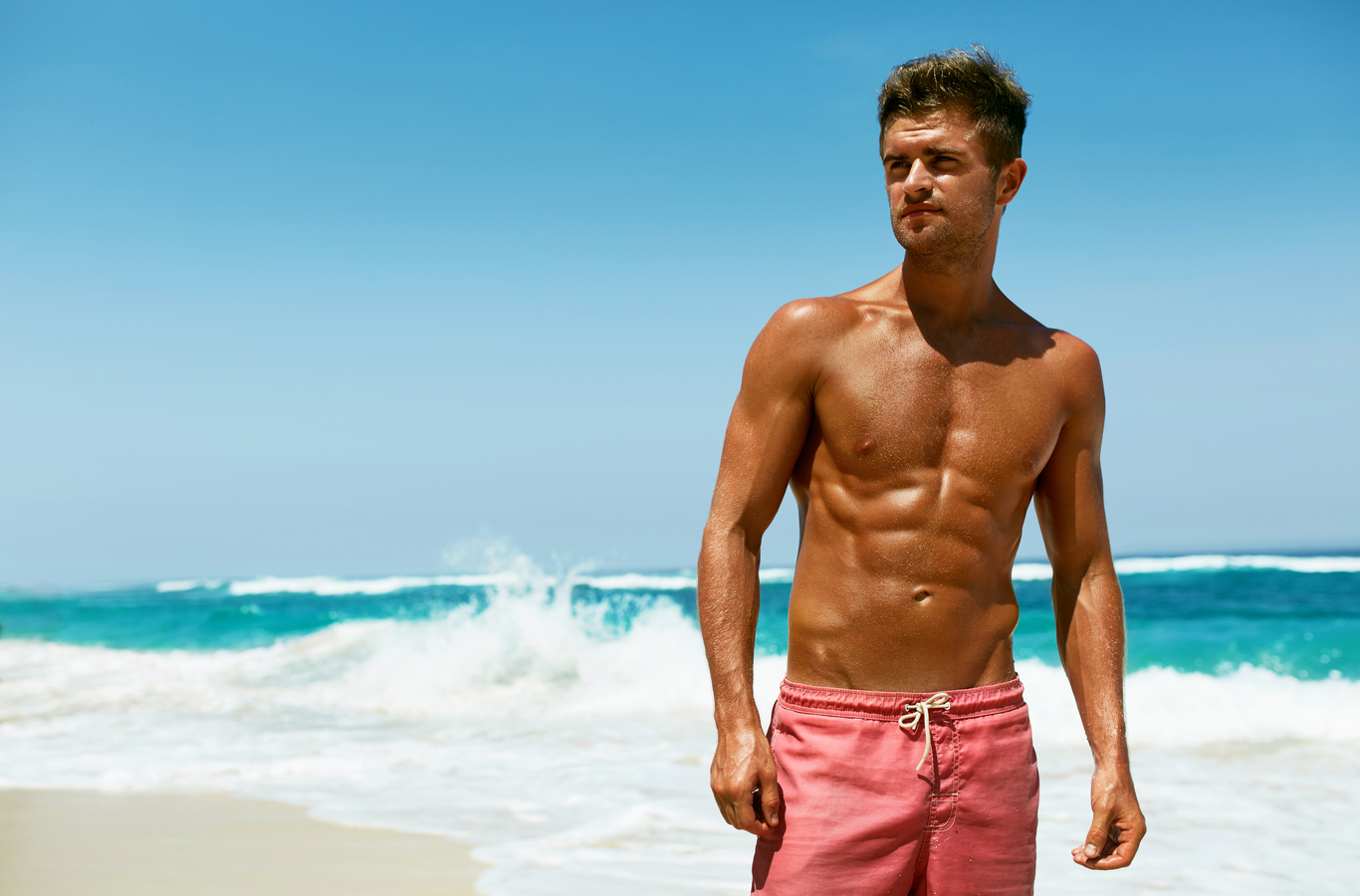 Highlight
Get ripped this summer even if you can't show off by the pool or the sea
We think it's safe to say that actor John Abraham set the bar very high for 'beach bodies' when he appeared in his short yellow trunks, gigantic muscles and super-toned physique in the title track of the 2008 hit film Dostana. Women wanted him and men wanted to be him! The stars make it look easy, but they follow rigorous fitness routines and diets to get there. 
A summer body is NOT just a few workouts away. You'll need to take the slow-and-steady approach to win this race. However, a new fitness goal might just be the perfect way to channel all that pent-up energy from staying cooped up at home. Here are some steps you can follow to get toned this season…. 
1. BOOST YOUR METABOLISM
The best way to rev up fat burning? Eating five small meals throughout the day. Eating every two hours will not only keep your blood sugar stable, but also keep you feeling full so that you don't stuff your face with a tub of ice cream or a bucket of fried chicken.
2. SKIP BINGE-EATING AT NIGHT
Late-night eating or snacking probably isn't the healthiest of habits. Turns out, it's best to consume a majority of your calories before 3.00 pm,  if your goal is to shred off those extra kilos. Keep your dinners light and try to dig into your lunch around noon or in the early afternoon.

Include eggs in your breakfast daily if possible, as they're the perfect protein source. Eggs have essential amino acids—the protein-building blocks used by your body to manufacture everything from—muscle fibres to brain chemicals. Studies have found that people who ate eggs in the morning, felt less hungry throughout the day than when they consumed bagels or other complex carbs. The protein and fat in the egg is said to keep one satiated for long. 
3. REDUCE UNWANTED BLOATING
The most effective way to decrease bloating?  Lowering your intake of sodium. In other words, avoid reaching for those salty chips and other packaged processed junk food. Have potassium-rich foods such as—dark leafy greens, mushrooms and bananas—to offset the sodium in your body. Foods with fibre can ease up digestion and also reduce puffiness. Plus, drink lots of water to stay hydrated and also to remove toxins from your body. A word of caution: Don't cut off salt completely because it's essential for—the proper functioning of the neurotransmitters in the brain, the absorption of vitamin C and also to prevent dehydration.
4. TARGET YOUR MAJOR MUSCLES
Beach body is no longer just about the six-packs. It's about your whole physique. So, don't forget about your arms, shoulders, back or legs. Moves like squats and lunges work the biggest muscles in your body, which means you get the biggest calorie burn during and after exercise. You can always make these combo moves to tone the full-body. For example, add an overhead lift between each squat and do a plank row for the back and so on. Do a mix of exercises that use body weight—such as clapping push-ups and regular push-ups, and ones that require weights— like bench presses. While most of these power moves strengthen your core, you shouldn't completely avoid doing crunches/exercises,  especially the ones that work on your obliques.  Target a different group of major muscles each day of the week so that your body doesn't plateau.
5. WORK THAT BUTT OFF
Stiff-legged deadlifts, walking lunges, reverse lunges and squats till you drop (not literally) will make those gluteus look peachy (pun intended)!
6. SWEAT IT OUT WITH HIIT
High Intensity Interval Training is a great way to enhance endurance and stay fit and strong. Full-body circuit training not only burns a load of calories while you sweat, but also keep your metabolic rate turbocharged for hours after a workout. Meaning, you'll continue burning calories even after the routine is done! Try weighted squats (barbell on shoulders), deadlifts with dumbbells or kettlebells, box jumps, and burpees. Keep your heart rate up—and torch calories—without rest between sets.
7. STRETCH THOSE MUSCLES
It's important to develop a stretching routine that targets the muscles you use the most—probably the ones in your legs and butt. After cooling down post working out, dedicate five minutes to static stretching, making sure to hold each stretch for about 30 seconds.
8. CONSUME LESSER CALORIES
A calorie deficit of 500 calories per day is an effective, healthy and sustainable way to destroy that stubborn fat. Eliminating sugary beverages, consuming mostly minimally processed foods like—fruits and vegetables, and eating home-cooked meals can help you reach calorie deficit without calorie counting.
9. SKIP THE COCKTAILS
Cocktails equals to—alcohol plus sugar and aerated drink equals to—unwanted calories, puffy eyes, puffy face and a bloated tummy. Need we say more?
10. MANSCAPING
Body hair can hide away all that work you've put in for your summer body. Shave off that chest hair and underarms for earning some serious bragging rights. If your style is au-naturel (read as with body hair) that works too!
So, slather on some sunscreen, wear on your best swimming trunks and sunbathe on your balcony/terrace. Or pack your bags and head to the Maldives!
[Image Credits: Shutterstock]