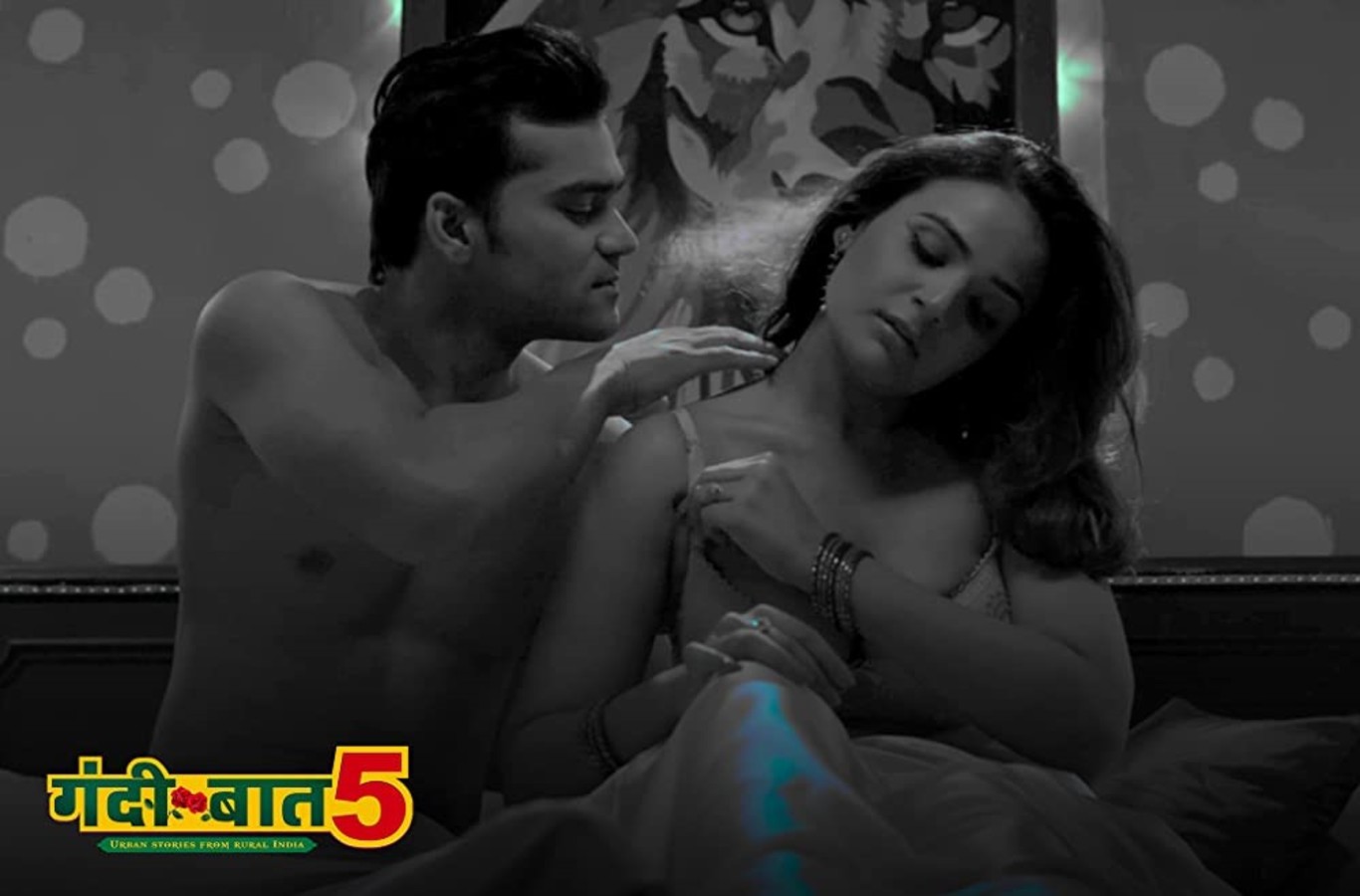 B-grade movies, as they are popularly known, aren't something new. They've existed for decades now but before social media, nobody knew of the identity of the actors and actresses who participated in these movies. A typical B-grade movie doesn't have a strong plot – the storyline is set in such a way that every incident leads to one thing and one thing only. Sex.
We've all heard of those stories – the plumber and the housewife, the hot teacher and the nerd, the boyfriend and the girlfriend's sister. These are all taboo fantasies that find ample space in porn but in B-grade movies which were made in India, nudity would never be shown. Until now.
Earlier, a B-grade actress would be dressed in tight sports bras and shorts and while her cleavage would be spilling out of her clothes, she would be dressed. The bolder ones would agree to show their bare back and kiss the actors on screen. Their outfits left little to the imagination but nevertheless, there was something left to imagine. Now, that is not the case. With apps launching left, right and centre, India's B-grade industry has gone full frontal nude. The sex scenes are not simulated anymore and clothes are off. So are the boundaries.
It's porn but with a storyline. Where actresses like Sapna Sappu used to rule, today there are younger girls who are willing to go where Sapna never went. These women aren't traditionally good looking nor do they have great physiques but in a country starved of porn featuring their own race, these B-grade movies find takers on social media. Everything is very hush-hush. In fact, don't be surprised if you stumble onto one of these shady apps or websites and see your favourite TV actors starring in them. There are shows on Ullu that star-leading men of TV where they have rough sex with their secretaries. They may not go the full monty but when you're a Star Plus husband, you have an image to maintain.
View this post on Instagram
Of course, these desi eroticas found mainstream acclaim with Gandii Baat which was actually a good show, initially. It started out as a pathbreaking OTT series that tackled topics that nobody had dared to before. It was gritty and raw and completely desi. And it had the powerful backing of Ekta Kapoor's AltBalaji. Gandii Baat became a sensation. It was talked about, hated on, loved and so much more. However, by today's standards, Gandii Baat seems almost tame. It's surprising because Gandii Baat released about two years ago. But in these two years, desi erotica has captured the Indian mindset and given us shows where nudity and sex aren't taboo but the main story.
View this post on Instagram
Actresses like Anveshi Jain, Gehana Vasisth, Sherlyn Chopra, Flora Saini and Poonam Pandey are searched extensively on Google. They are more famous than many Bollywood A-listers and command higher engagement on social media. Anveshi Jain, in fact, has done only one episode of Gandii Baat but that one episode brought her enormous fame. She became the most googled Indian actress and her fortune shot up. Mainstream media, which had never covered desi erotica till then, was rushing to interview her. She was a bonafide star.
"I did Gandii Baat 2 and that made me the most googled woman. I am blessed. After that my career accelerated. Turns out this show gave me the fame of 10 shows that comes and goes with such acknowledgement," she told Retro Kolkata and spoke about her Anveshi Jain app which mints money even when she's asleep.
View this post on Instagram
"I enjoy every single work project I have done till date, else I would not pick it in the first place. But yes, my AnveshiJain Official App is special as I am going to make videos on Sensuality and the art of seduction. It's not as much a visual treat as it is informative," she says.
But this industry, which had so far stuck to the crevices of society, got a rude awakening when Shilpa Shetty's husband, businessman Raj Kundra was arrested. It is alleged that Raj Kundra distributed pornography through an app called Hotshots. Some say that it was desi erotica but in this day and age, the lines are so blurred that one doesn't fully comprehend which is which. Maybe what exists between the sheets has now come out on to the streets. And it seems that there is no going back.
[Image Credit: IMDb]