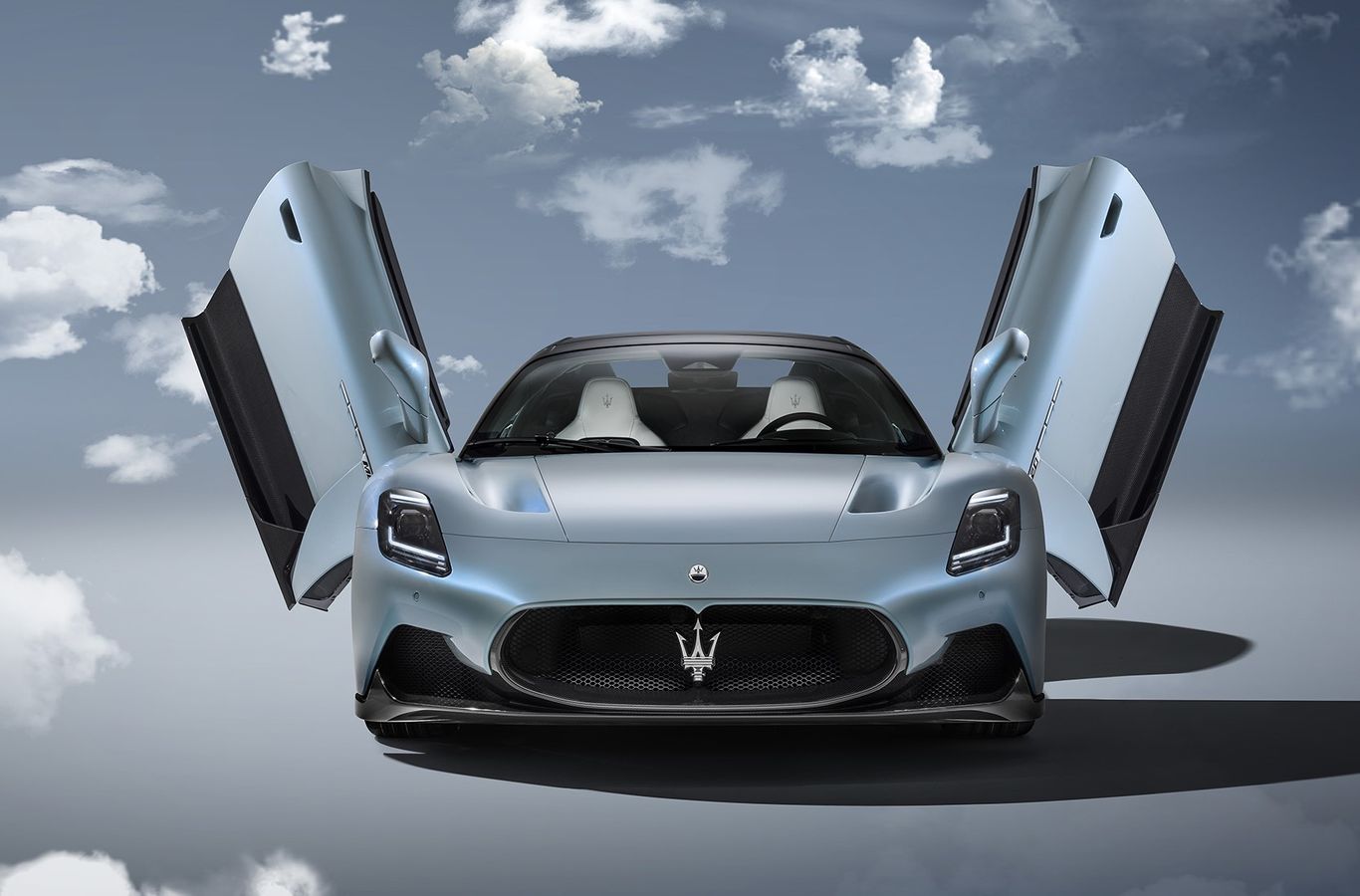 Maserati recently unveiled its latest convertible sports car, the MC20 Cielo. Apart from the folding roof, it shares everything with its hardtop counterpart — Maserati MC20. The all-electric version of the MC20 is expected to launch sometime soon. Its India launch is also slated for later this year, along with the Maserati Levante hybrid SUV. 
The prices for the Maserati MC20 Cielo are yet to be announced and it is expected to be more expensive than the regular Maserati MC20. The latter retails for GBP 1,87,000 (roughly Rs. 1.74 crores) before taxes. 
Under the hood, the Maserati MC20 Cielo packs a 3.0-litre, turbocharged V6 petrol engine that produces a whopping 629hp and 730Nm of torque. It can achieve a 0-100kmph time of around 3 seconds, with its eight-speed dual-clutch automatic gearbox powering the rear wheels. 
The folding hard-top roof, the only differentiating factor between the two Maserati MC20s, can be closed or opened in 12 seconds. This makes it only a second slower than the McLaren 720S Spider, but still one of the quickest roof operations for a convertible car. 
The design Maserati MC20 Cielo borrows heavily from the Maserati MC12 supercar from the yesteryears. However, the MC20 siblings have been designed for maximum aerodynamic efficiency. 
The two-seat Maserati MC20 Cielo gets two 10-inch displays — a touchscreen infotainment system in the middle and a digital instrument cluster. The centre console gets a drive mode selector, window switches, wireless smartphone holder, infotainment controls, and more. 
It will compete with the likes of Ferrari 296 GTS, McLaren 720S Spider, and Chevrolet Corvette Convertible. 
[Featured Image Credit: Maserati]